Bark Mulch
Soil amendment – particle size 0-40 mm.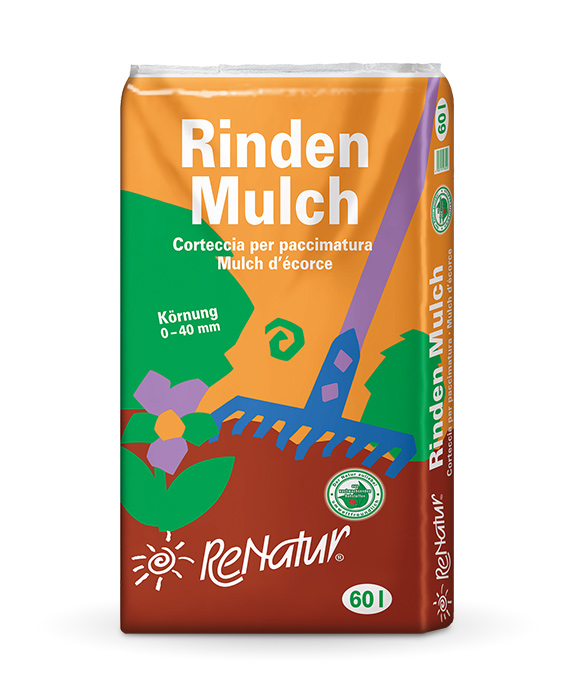 This ReNatur decorative mulch is made from untreated conifer bark, size 0–40 mm. It is suitable for year-round use. The product protects the soil from drying out and puddling and lastingly suppresses weed growth. It promotes humus-formation, protects from frost and stores moisture and heat.

Renatur decorative mulch gives your garden a neater look.
60 Liter
Contents:
60 Liter
Item number:
8346
Supplied as:
Euro-Palette
Unit:
48 x 60 l
EAN:
4002216108224

70 Liter
Contents:
70 Liter
Item number:
8347
Supplied as:
Euro-Palette
Unit:
36 x 70 l
EAN:
4002216108217
Product data sheet
Download data sheet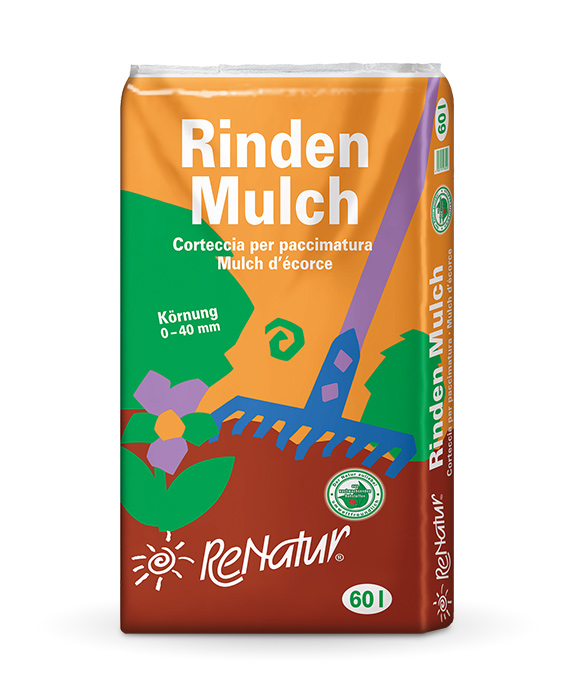 Product details:

Nutrients (nominal value)
Nitrogen (N):
0,15% in der FM
Phosphate (P²O5):
0,05% in der FM
Potassium (K²O):
0,10% in der FM
Magnesium (Mg):
0,06% in der FM
Cadmium (Cd):
0,15mg Cd/kg in der FM

Ingredients:

Vegetable materials from forestry (100% bark mulch), untreated, shredded, fractionated conifer bark.

Use:

Ground cover material for borders and flower beds.

Contents:

Dealer enquiry

Where can you buy this product near you? Just fill in the fields below and we'll send you a list of dealers in your area without delay.

* Required fields